About me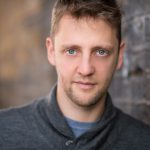 I first became interested in Psychology and Psychotherapy at a very early age, and studied Psychology at the University of Sussex where I obtained a BSc (Open) (Hons) and a Diploma in Religious Studies.
My first experience of studying Psychotherapy was  at Naropa University in Boulder Colorado where I studied Transpersonal Psychotherapy, before doing a foundation course at Regents College London in Existential and Integrative Psychotherapy before concluding my training at the Minster Centre in Queens Park London. I have been awarded a Diploma in Integrative Counselling, an Advanced Diploma in Integrative Psychotherapy and Counselling and an MA in Counselling and Psychotherapy, and am registered and accredited by the UKCP.
Prior to starting my own practice, I had a great deal of experience in both long and short term counselling, having worked for a number of charitable organisations in counselling and specifically bereavement, and also in private practice for The Awareness Centre. I have also worked in the NHS under the governments' IAPT (Increased Access to Psychological Therapies) services in South London.
As well as working as a psychotherapist, I have a proactive career working as a technologist in both high-pressure blue-chip corporate and small independent start-up businesses while I also run my own independent software house. The combination of this background with relational psychotherapy training gives me a unique perspective in both fields of work.
I currently live and reside in Czech Republic and offer one-to-one sessions in Prague based on availability and online counselling for those further afield. For more information about the initial session or assessment, click here.
I am registered with and accountable to the British Association for Counselling and Psychotherapy (BACP) and accredited by the United Kingdom Council for Psychotherapy (UKCP) and accountable to the ethics and standards set out by both institutions.